2023 GMC Sierra 1500 vs 2023 Ford F-150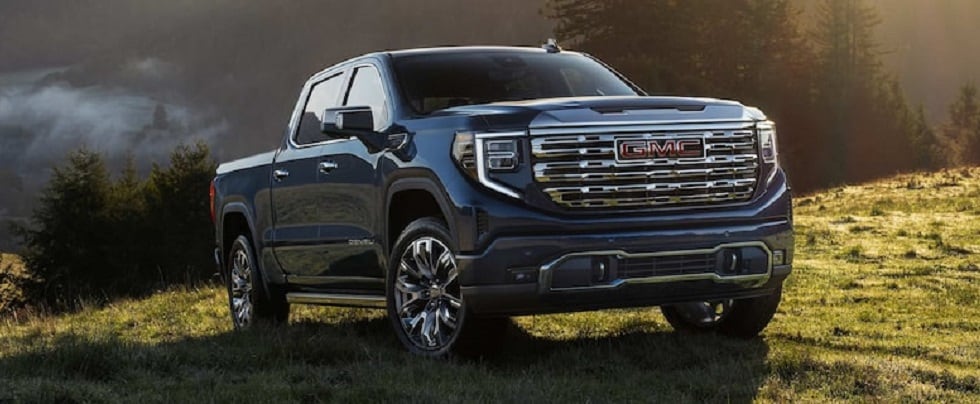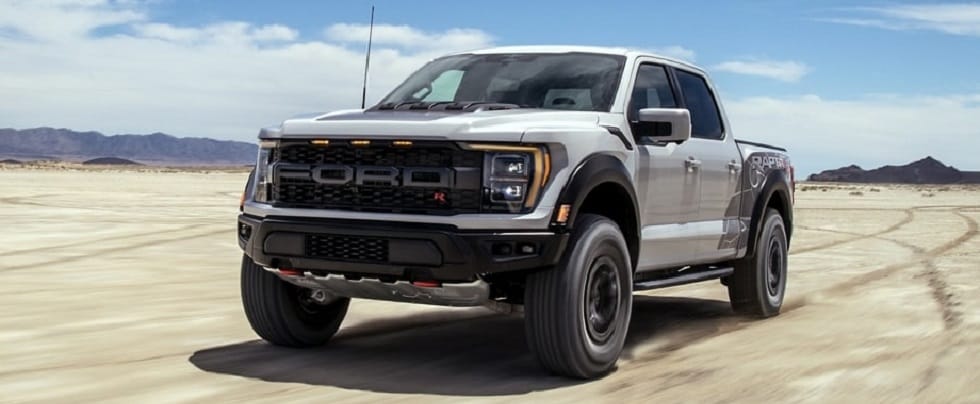 2023 GMC Sierra 1500 vs. 2023 Ford F-150 in Edmonton, AB
A full-size pickup is an ideal vehicle choice for customers looking for a model that provides a comfortable daily commute while retaining outstanding capability for work. Although multiple models are available within the full-size pickup truck segment, the 2023 Sierra 1500 stands out from its competitors as the ultimate option. At Capital GMC, we are proud to stock the new Sierra 1500 and its trim lineup within our new inventory, supporting customers who wish to drive a luxurious GMC truck capable of getting work done efficiently.
Engine Options & Performance Comparison
Thanks to the 2023 model year enhancements, the GMC Sierra 1500 comes standard with a 2.7-litre turbocharged high-output engine that delivers 310 horsepower and 430 lb-ft of torque. However, you can also configure the new Sierra 1500 with other engine options, including a 355-horsepower 5.3-litre EcoTec3 V8, 420-horsepower 6.2-litre EcoTec3 V8, or a 305-horsepower Duramax Turbo-Diesel. Depending on the engine option, this GMC will have equipped either an eight-speed or ten-speed automatic transmission and your choice between rear-wheel-drive and four-wheel-drive drivetrains.
On the other hand, multiple engine options are also available for the 2023 Ford F-150, including a standard 290-horsepower 3.3-litre V8 engine. Also, the new F-150 can be equipped with a 325-horsepower 2.7-litre EcoBoost or a 400-horsepower 5.0-litre V8 engine. However, the rest of the engine options include a 400-horsepower 3.5-litre EcoBoost, 430-horsepower 3.5-litre PowerBoost Full Hybrid V6, and a 450-horsepower High-Output 3.5-litre EcoBoost V6. Regardless of which engine you choose, the latest F-150 will have a ten-speed automatic transmission tethered to either a rear-wheel-drive or four-wheel-drive drivetrain.


Towing Capacity Comparison
Although the towing capacity of the new Sierra 1500 will depend on the engine option and configuration, you can expect the standard engine to provide a sizable towing capacity of 9,500 pounds. Opting for the 5.3-litre V8 engine increases the towing capacity to 11,200 pounds. For maximum towing power, you must upgrade to the 6.2-litre V8 engine or the 3.0-litre Duramax Turbo-Diesel, providing a maximum towing capacity of 13,000 pounds.
Compared to the GMC Sierra 1500, the new F-150 only has a towing capacity of 8,200 pounds when equipped with its standard 3.3-litre V6 engine. Upgrading to the 2.7-litre EcoBoost engine increases the capacity to 8,200 pounds, while the 5.0-litre V8 engine with the proper equipment can match the GMC's maximum towing capacity of 13,000 pounds. Also, the 3.5-litre EcoBoost engine delivers the new F-150 with a towing capacity of 13,300 pounds.
Contact Us
With lots to love about the 2023 Sierra 1500, you should contact us to book an appointment for an in-depth walkthrough and a test drive of this GMC truck. Our friendly experts are always available to assist you throughout your vehicle search and will gladly help you explore how this GMC truck stacks up against the competition.
Make an Inquiry
* Indicates a required field